Cat Duval
Cat Duval has been practising yoga for over a decade and teaching for four. She trained in Hatha Yoga at The Ayurvedic Hospital in Kerala with YA. Her inspiration comes from yoga's capacity to bring a sense of wholeness and connection in our lives and confidence in our bodies. Once qualified she taught yoga in India, The Philippines and New Zealand and returned home to continue her training with Unity in Partner Yoga in November 2012. She launched Nine Lives Yoga in June 2013.
Cat brings a love of life, music and celebration into her style of teaching alongside ten years of yoga practice. She set up Nine Lives Yoga inspired by the capacity of yoga to release and unravel perceived limitations and transform them into opportunities for growth and expansion.
Nine Lives Yoga specialize in creating opportunities to engage through yoga, with yourself, with your friends and with your inner zen smile. Programs are inclusive to people of all shapes and sizes, guys, gals and trans folk, all ages and abilities. They are designed to be adaptive to the class, helping you to achieve your aspirations while giving you space to find a peaceful place in yourself.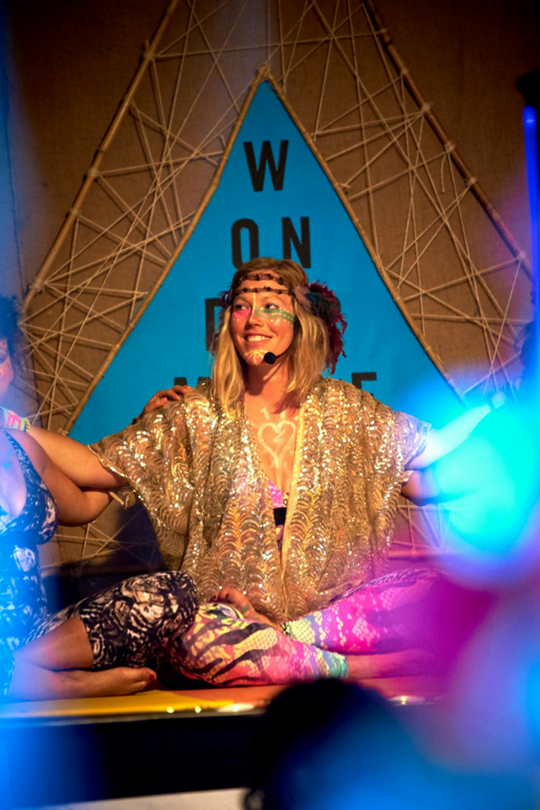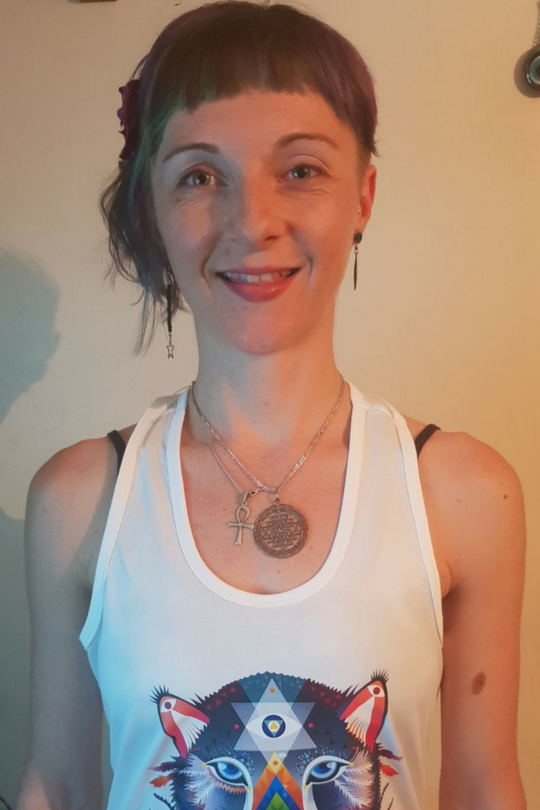 Lixi
Lixi is a Holistic practitioner, Thai Yoga Massage trainer, kids and hen yoga teacher based in Surrey, London and Brighton. Her time training with the Rainbow Yoga School took her teaching to a wonderful new level. Working with Nine Lives Yoga has been an incredible experience for her and she is extremely proud to be part of the exciting adventures ahead.
In her early years, Lixi trained in classical ballet in South Africa and then at the Royal Academy of Dance in the UK. Through the years, she has gathered experience of movement both through classes. This includes ballet, modern dance, capoeira, karate, hoop dance, yoga, 5rhytyms and dancing for fun at various world dance music events.
She also co-created an event, massage collective, where she and her fellow therapists set up a beautiful area from which they treat. Events have included Noisily Festival, OM & Bass Festival, Schoola Hoop Camp, Wonderland, Wilderness, Play Festival and Morning Gloryville.
Lixi has always been interested in creativity and connecting with people. Her mission is to inspire and get people thinking about their health for longevity and embracing and cherishing their uniqueness. She loves to take in as much as possible finding complimentary dynamics between many things.